What's Your Plan for Your 2023 Journey?
So often people dream up BIG goals that they want to achieve in life. The MAIN BARRIER for these people is their lack of a plan to achieve their big goals. Do you have a plan? Where's your map? You can absolutely achieve any goal you have in life and live your dream life! All you need is a map to get there!
You're Going Places in 2023...Got a Plan to Get There?
A Lot's on My Plate, and I'm Always FULL!

I am a wife of 26 years, a mother of three children (24, 20, 18), entrepreneur, author, speaker, business life coach, and host of the PB&J (Purpose, Balance, & Jesus) Podcast. I'm also a board member of a non-profit organization. This may sound like an impossible existence, but actually, its more possible than you might think. I live a happy, fulfilled, and balanced life. Not one role in my life can be eliminated as each and every role is intricately woven into who I am as a woman and encompasses my purpose in the world.

I implement strategic principles and practices in my life everyday that ensure maximum effectiveness even through all the numerous demands. I intentionally embed structure into my daily life practices so I experience total balance and ultimate fulfillment. I do this because I know who I am, what I am called to do, and what it takes to make my life work with ease. Not because I'm some kind of genius, but because through trial and error, lessons life taught me, and a weird love relationship with systems, strategies, and structures, I've created a methodology that works for a busy life such as mine. I use a LIFE MAP and I'm happy to share with you my process for achieving your BIG GOALS and making your life work with ease. The truth is, if you want to succeed and you prepare to do so, you can prosper and you will succeed. I meet so many people through speaking engagements and events that consistently asked me the same question, "How Can I Get Out of a Rut and Live My Dream Life?" The answer to that question is, YOU NEED A LIFE MAP.

I know sometimes you feel like you're living in complete chaos. Trust me, I've been there. And I do understand how you sometimes feel overwhelmed by all the stuff going on in your head. You have a laundry list of tasks facing you. You have to pick up the dry cleaning, take the kids the lunch they forgot on the counter, and pay the mortgage. And that's all by 8 a.m., before heading out to work. On top of that pressing to do list, scheduling some quality time for yourself…your desires, your plans, and your projects that you know need to happen are stacked on top of your already mounting list of tasks! Trust me, I understand. And that's not all! Even on top of all of that, you still have fulfill my purpose and achieve my dreams just dangling, waiting on you to make it a priority.

Here's What You Do…
First, you need to Canvas Your Life. That means see the big picture of your life with all its moving parts. I've made ii easy for you with my Cura Canvas™, The Cura Canvas™ is Your life's canvas that outlines the 7 target life areas of your very busy life. Click Here to learn more about the Cura Canvas™. So, your 7 target life areas include:
Spiritual Life
Self
Health & Fitness
Leisure
Relationships
Career and/or Business
Finances

Next, you need to construct your life map. Your map is an outline of your vision, goals, steps for your 7 target life areas. Your vision is what you want to see happen for each life area, your goals are the the specific tasks you need to achieve to fulfill your vision, and your steps are the actions that you need to complete to achieve your goals.

Then, you'll use your steps from your life map to generate your action plan, which is reflected on your daily agenda. Your agenda is a continual reflection of your action plan that's based on the vision, goals, and STEPS of your life map.

Finally, you'll live it up each day...living out your agenda based on your life plan!
SOUNDS GOOD?? Alrighty then...let's go!
With that said...
I know sometimes you feel like you're living in complete chaos. Trust me, I've been there. And I do understand how you sometimes feel overwhelmed by all the stuff going on in your head and your dreams just feel life they're so out of reach. I promise I get it! Here's the great news! You can absolutely live the life of your dreams...I did it and YOU CAN TOO! You got this cause I got you!

So you're Cura'd™,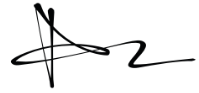 Click Here to Get the Full Scope of How I Achieved My Dream Life with the FREE Cura'd Life Strategy Map!
Created with